System Tools#
Cache / Database#
This feature enables you to carry out several repair functions for the i-doit database.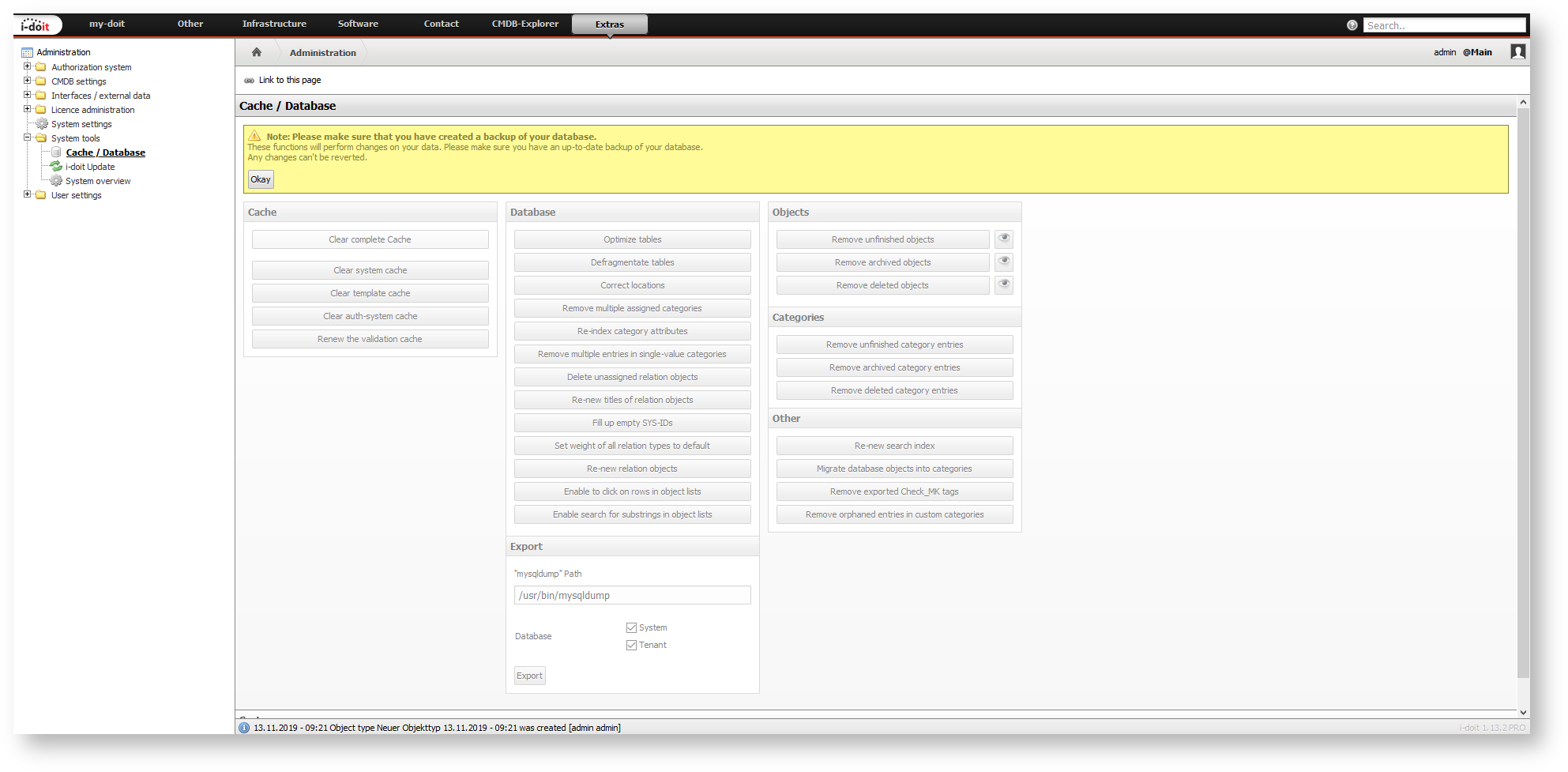 i-doit Update#
Here you can reach the update function of i-doit. → READMORE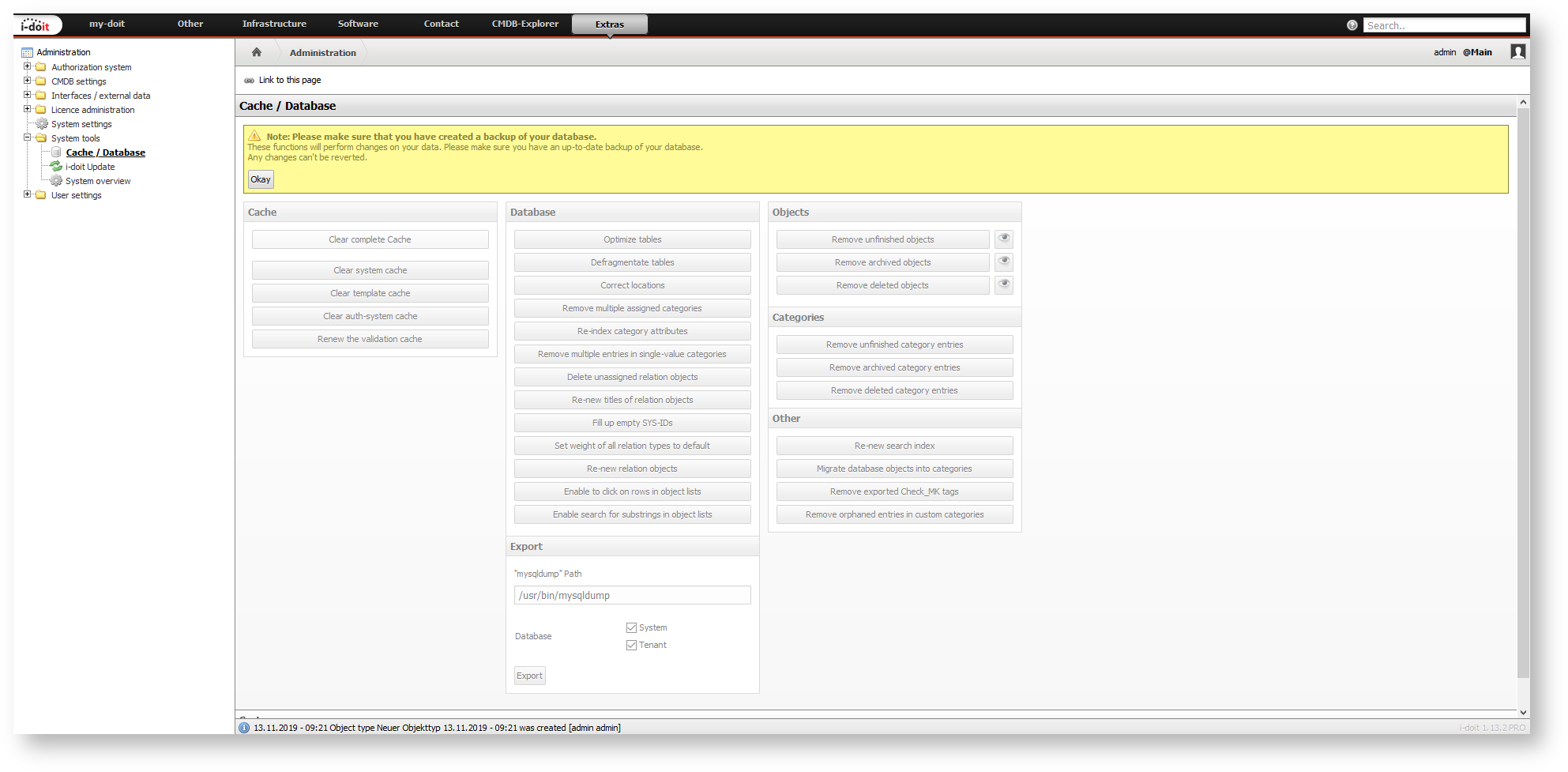 System Overview#
There are many system requirements for i-doit. In the system overview you can have a look if the requirements are fulfilled.